 A meeting place where food and drinks are served around the robata (RO) Heat, warmth and an all-embracing energy surround (KA) Heat, warmth and an all-embracing energy surround (KA) Heat, warmth and an all-embracing energy surround (KA)
Roka brings people together. We welcome you to a truly intimate, immersive experience created by the flaming theatrics of the robata grill. The beating heart of the restaurant, from where all energy flows.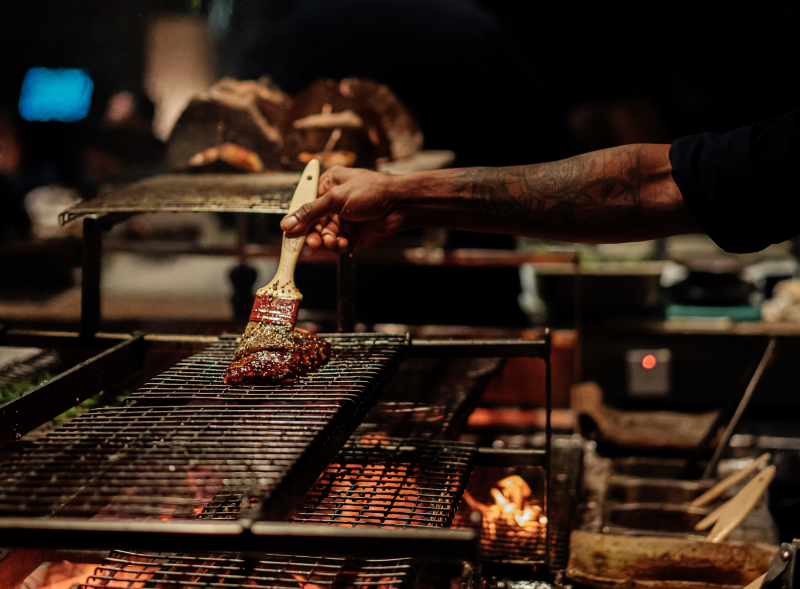 Sense the buzz all around you
The robata grill, always central in every Roka, fired up and ready to go, honours the centuries old cooking traditions of the fishermen from the Northern coastal waters off Japan. With a deft hand, they would grill fish on their boats over hot charcoal and share the bounty with one another using their oars. Our dishes, too, are designed to be shared at the table.
Feel the heat of the kitchen. Sense the buzz all around you. The energy is infectious. The evening is alive. Thank you for joining us.
Scroll